How do brakes work?
When you press the brake pedal, the hydraulic system is activated. The hydraulic unit then sends brake fluid through the brake hoses into the caliper inducing pressure on the caliper piston. The calipers squeeze the brake pads onto the brake discs, causing friction and slowing the vehicle down. Every part of the brake system is critical and cannot function without the other.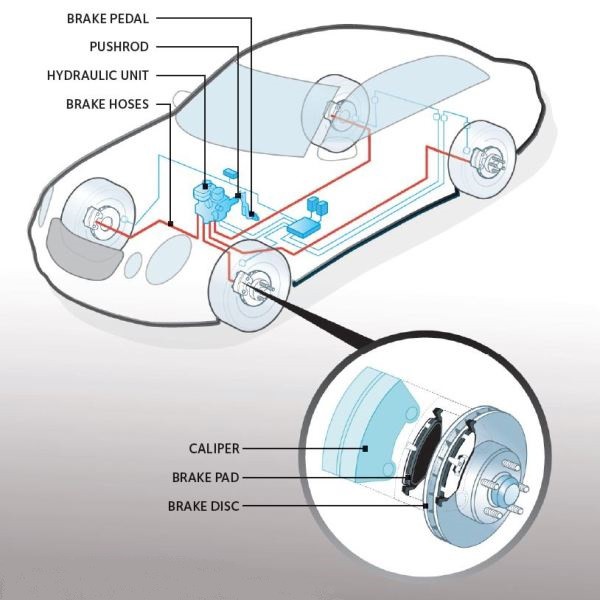 What makes a good brake pad?
The mix (or recipe) of the friction material should take into account the size, weight and top speed of the vehicle, and brake effectively at all speeds and in a wide variety of weather conditions.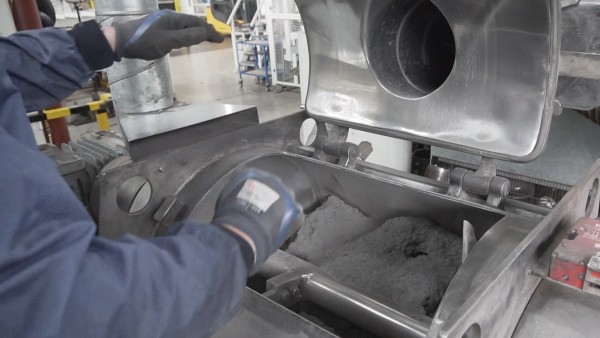 The clips and springs which help hold the brake pad in the caliper.
The bond between the back plate and friction material – the last thing you want is the friction material detaching from the back plate.
Anti-noise features such as chamfers, shims and asymetric brake pad designs to keep vibrations down and avoid any noise.
A state-of-the-art production process that ensures consistent high product quality
Testing beyond R90 to OE standards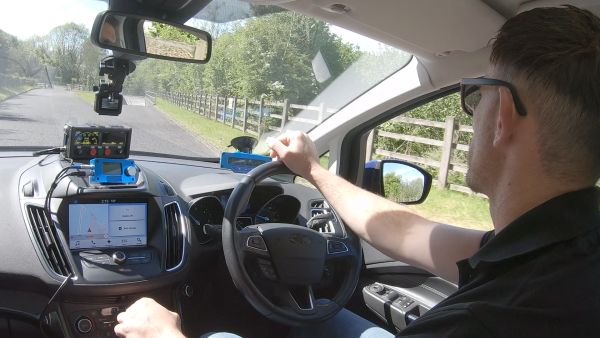 A European R&D and production process to meet the ever-changing requirements of the challenging European car industry.
It's hardly surprising that many of the best-selling cars in Europe are equipped with Ferodo brake pads as Original Equipment.
What makes a good brake disc?
The metal itself and the casting process, as air pockets or poor quality metal could reduce the ability to create friction.
The machining process, which shapes the disc correctly for a smooth braking
A good ventilation system that allows the heat generated to dissipate.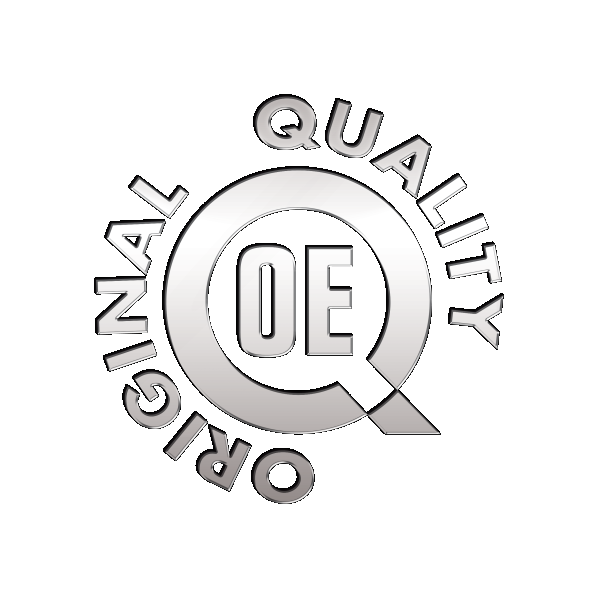 Ferodo brakes, your source for
Short stopping distances
high driving comfort
OE matching quality
In House R&D, Production & Logistics in Europe
Brake pads for over 98%* of the European car parc
Garage Gurus Technical support
FOLLOW US on Facebook and YouTube
On our Facebook and YouTube channels we provide useful tips, best practises, current offers and exciting background information. Convince yourself and visit us on both channels!
The content contained in this article is for informational purposes only and should not be used in lieu of seeking professional advice from a certified technician or mechanic. We are not liable for any damages resulting from your reliance on this content.