Ferodo greener front and rear brake pads
for your Citroen
SAFE
Thoroughly tested for guaranteed performance results and greater stopping power
GREENER
Eco-Friction® technology (low or zero copper) available on up to 95% of the product range*, making Ferodo the leading supplier of greener braking pads.

*Source: F-M PI/TecDoc 2018
(www.tecalliance.net/en/company)
VEHICLE MANUFACTURER APPROVED
Featuring innovative technology approved by vehicle manufacturers
Eco-friction
Increased safety
Green materials for a more environmental friendly braking
Excellent comfort, durability and noise control
Remarkable performance results

Original Equipment quality
Ferodo parts are factory fitted as Original Equipment on models including the Citroen C3, Citroen C4, Citroen Xsara Picasso, Citroen Nemo and Citroen Berlingo

The same quality and green credentials for both the Citroen OE and the after-sales markets
Leading performance partner for the 100 top selling cars**
Ferodo is dedicated to developing and manufacturing green products that deliver outstanding stopping performance that improves safety. Our commitment to quality has led to us becoming the leading performance partner for the top 100 selling cars.
** Info retrieved from FMPI database.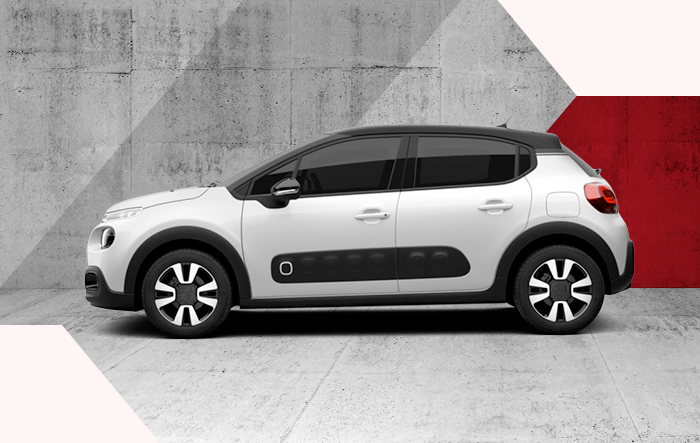 Find the right brake pad for your CitroEn

Looking for quality aftermarket brake pads for your Citroen C3, Citroen C4, Citroen Xsara Picasso, Citroen Berlingo or the Citroen? Look no further than the parts finder below, Ferodo has the right brake pads for your Citroen.
Find parts for a previously entered vehicle
| Engine | MotNr | Fuel Type | Bore | Stroke | Cylinders | CC | kW/PS | Aspiration | Valves |
| --- | --- | --- | --- | --- | --- | --- | --- | --- | --- |
| {{ engine.make }} {{ engine.code }} | {{ engine.tecdoc_id || "-" }} | {{ engine.fuel_type || "-" }} | {{ formatPreciseValue(engine.bore) || "-" }}mm | {{ formatPreciseValue(engine.stroke) || "-" }}mm | {{ engine.cylinder_count || "-" }} | {{ maxAndMin(engine.cc_tech_range) || "-" }} | {{ maxAndMin(engine.kw_range) || "-" }} / {{ maxAndMin(engine.hp_range) || "-" }} | {{ engine.aspiration_type || "-" }} | {{ engine.valve_count || "-" }} |
Part Finder

Find parts for a previously entered vehicle

| Engine | MotNr | Fuel Type | Bore | Stroke | Cylinders | CC | kW/PS | Aspiration | Valves |
| --- | --- | --- | --- | --- | --- | --- | --- | --- | --- |
| {{ engine.make }} {{ engine.code }} | {{ engine.tecdoc_id || "-" }} | {{ engine.fuel_type || "-" }} | {{ formatPreciseValue(engine.bore) || "-" }}mm | {{ formatPreciseValue(engine.stroke) || "-" }}mm | {{ engine.cylinder_count || "-" }} | {{ maxAndMin(engine.cc_tech_range) || "-" }} | {{ maxAndMin(engine.kw_range) || "-" }} / {{ maxAndMin(engine.hp_range) || "-" }} | {{ engine.aspiration_type || "-" }} | {{ engine.valve_count || "-" }} |

Your Vehicle

Your Engine

| Engine | MotNr | Fuel Type | Bore | Stroke | Cylinders | CC | kW/PS | Aspiration | Valves |
| --- | --- | --- | --- | --- | --- | --- | --- | --- | --- |
| {{ engine.make }} {{ engine.code }} | {{ engine.tecdoc_id || "-" }} | {{ engine.fuel_type || "-" }} | {{ formatPreciseValue(engine.bore) || "-" }}mm | {{ formatPreciseValue(engine.stroke) || "-" }}mm | {{ engine.cylinder_count || "-" }} | {{ maxAndMin(engine.cc_tech_range) || "-" }} | {{ maxAndMin(engine.kw_range) || "-" }} / {{ maxAndMin(engine.hp_range) || "-" }} | {{ engine.aspiration_type || "-" }} | {{ engine.valve_count || "-" }} |

Your Part