FERODO® SUMMER HOLIDAY CHECKLISTS FOR WORKSHOP PROFESSIONALS AND CONSUMER*, PERPARING VEHICLES FOR LONG JOURNEYS AHEAD.
If you are planning summer holidays and travelling by car, it is important to know your vehicle is in a safe and reliable condition. For trouble-free holiday driving, why not ask your preferred Garage to carry out a brake check.
And, if you are interested in what that should comprise of, here's the inspection and maintenance checks recommended by our Garage Gurus™.
 BRAKING SYSTEM: FERODO®
Check the brake fluid level and condition; check for fluid leaks beneath vehicle
Test brakes while driving at low speed.
Raise the car, turn each wheel individually while someone pushes the brake pedal to test performance.
Inspect brake pads and discs on both the front and rear axle. If near minimum thickness, replace them on both sides of the axle.
Check that the hand brake works properly. It should maintain a car on a slope of 22%.
Visually check hoses for absence of big cracks and/or abnormal swelling.
Of course, you might be confident and able to carry out these checks yourself but in case of any concerns, always consult a certified technician or mechanic for advice.
 SHOCKS AND STRUTS: MONROE®
Check the vehicle's odometer. Ride control components should be carefully inspected for wear or damage every 20,000 kilometers.
Look for signs of fluid leakage along external surfaces of each shock or strut.
During test drive in neighborhood, perform a series of sudden stops. If nose of vehicle "dives" toward road, shocks and/or struts might need to be replaced. Also listen for odd noises – "clunks" or other mechanical sounds emanating from any corner of the vehicle
Inspect the tread on each tire. Uneven wear and/or signs of "cupping" can point to worn ride control components.
Look for excessive roll during bends, it may indicate worn springs.
During test drive, check if steering wheel automatically returns to centered position following each turn. Failure to do so could indicate worn shocks/struts.
 STEERING AND SUSPENSION: MOOG®
Check power steering fluid levels; inspect for leakage
Check for loose ball joints
Check for deteriorated bushes (tears and cracks)
Check for damaged or deteriorated belts, hoses and seals
Check for rust and/or corrosion on steering and suspension parts
Look for vehicle bounce, excessive body roll, knocks, squeaks and rattles
Check if vehicle recovers straight line after bends, if not it may indicate Mounting Kit bearing wear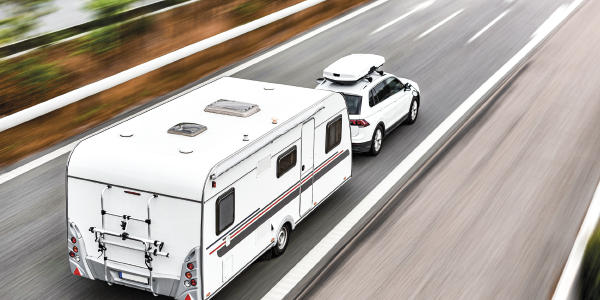 FILTERS, IGNITION PARTS AND BRAKING: CHAMPION®
Check oil and coolant levels
If required, change engine oil and filter
Inspect air filter; change if dirty
Change cabin air filter if not replaced within previous 12 months
Check spark plugs
Disinfect air conditioning system
 And don't forget to verify youR tYres, lights and windshield fluid level
The DRiVTM portfolio of brands and products for the service industry include Ferodo® brake system products, including brake pads, discs and hydraulic products; Champion® filters, braking and ignition parts; MOOG® steering and suspension components; and Monroe® shock absorbers, struts and related ride control products.
Become a master mechanic with Garage Gurus.
*Consult a professional workshop or mechanic if you do not have the necessary skills and/or tools to conduct the checklist correctly.
FOLLOW US on Facebook and YouTube
On our Facebook and YouTube channels we provide useful tips, best practices, current offers and exciting background information. Convince yourself and visit us on both channels!
The content contained in this article is for informational purposes only and should not be used in lieu of seeking professional advice from a certified technician or mechanic. We are not liable for any damages resulting from your reliance on this content.