DISCOVER WHY FERODO LASTS LONGER
As a premium product, Ferodo always strives for the best performance! Not only for stopping distance, but also on durability. Especially on light commercial vehicles.
   FERODO KEEPS YOU ON THE ROAD

Our pads & discs life expectancy is longer. With Ferodo pads, you not only can rest assured that they'll last longer, but they'll also wear the brake disc less. So, choosing Ferodo pads also increases the life expectancy of the brake disc.
Longer life expectancy means less repairs
Less repairs means your van is out on the road more
   DURABILITY: MTK WEAR – VOLKSWAGEN T5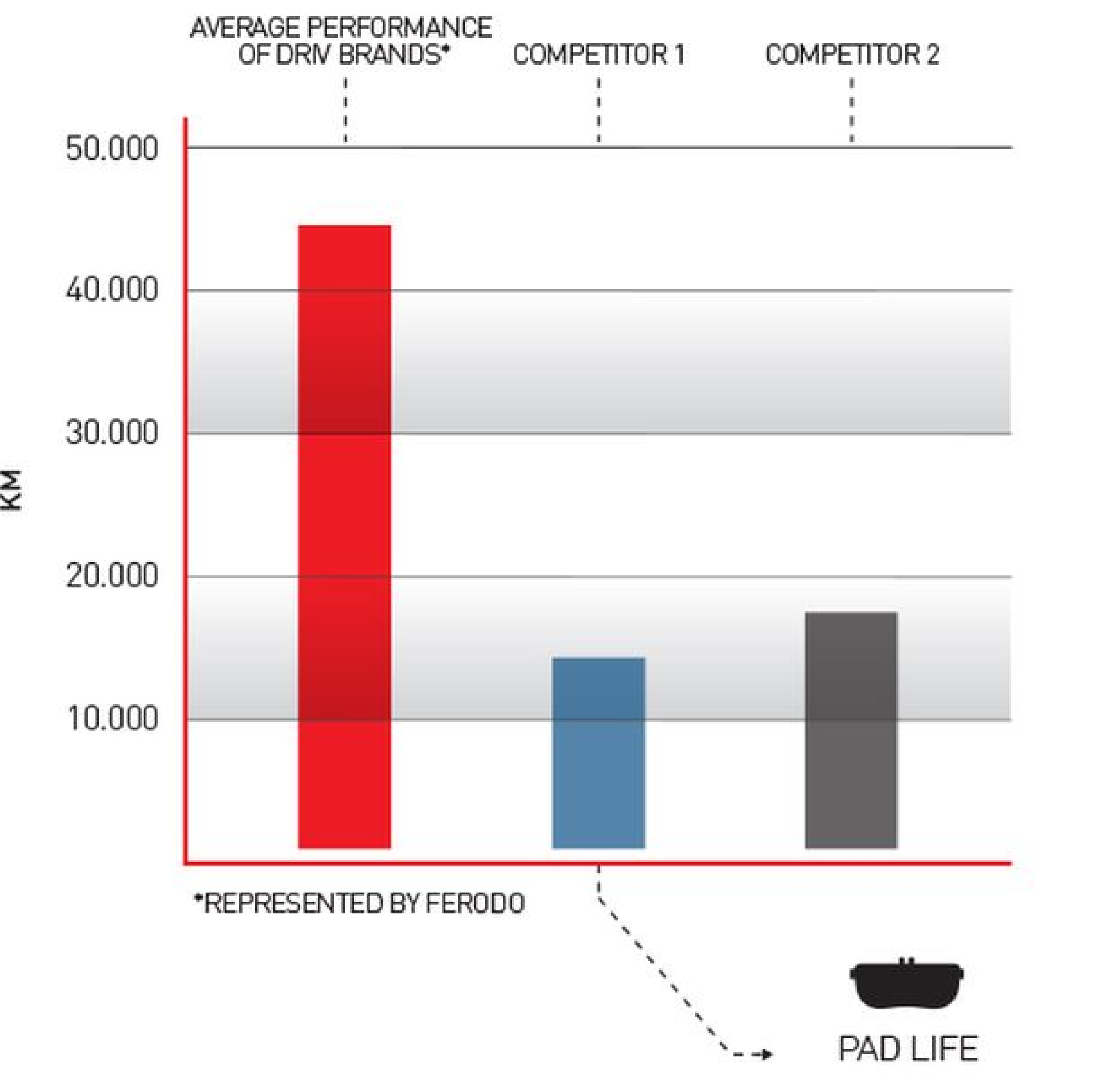 *Represented by Ferodo OE brand.

Measurements performed by Applus IDIADA. Test conducted on a dyno (test bench) simulating the vehicle conditions. Shown is the average expected lifetime after final measurements over a 2018km mileage, comparison between a total of 3 manufacturers using one disc/pad set each. Test results available upon request. (info@driv.com)

MTK: machine testing for friction materials with aggressive media at elevated temperatures