3 REASONS FERODO® BRAKE PADS & DISCS ARE GAME-CHANGERS
Premium materials created to endure
Ultimate disc-pad synergy for best-in-class resistance
Consistent stopping distance thanks to reliable performance
COUNT ON FERODO® & STAY AHEAD OF THE COMPETITION
At Ferodo®, we continuously develop new innovations to maintain powerful coverage of the CV market. From lab to real-life situations, Ferodo® Braking Parts are specially designed to last longer, be more effective and most reliable. All so you can limit downtime, repair costs and ensure safety on the road at all times. 
As our tests show*, Ferodo brake pads & discs can not only compete with current OE standards, but they also outperform competitors on the CV market. From leading-edge stopping distance to optimal wear resistance.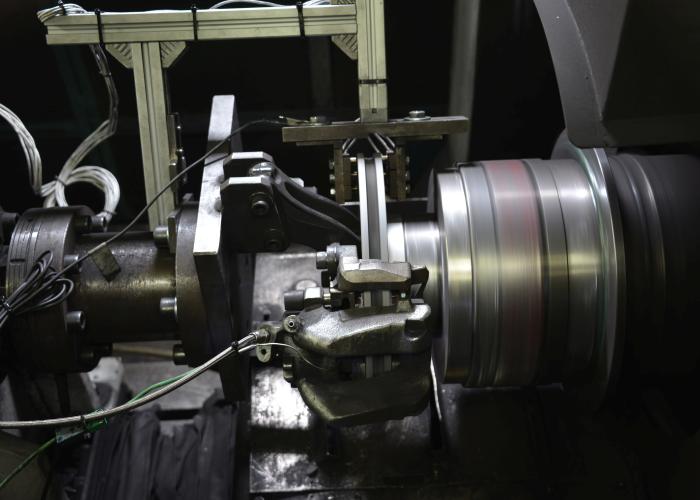 FERODO® BRAKING PARTS VS. COMPETITORS

To really see how Ferodo's Brake Pads & Discs perform compared to other brake pads, we ran 3 different tests to simulate disc cracking, pad wear and performance under the most extreme conditions, and conform rigorous OE standards. Test subject is the Mercedes-Benz Actros.
AVOID ABNORMAL CRACKING
TEST 1* TYPE: DAIMLER CHRYSLER TEST

Performed according to OE specification at a speed of 85km/h, the initial temperature of 50°C and the number of stops being 50 stops per series
FOR MORE SAFETY
Ferodo's Brake Pads are designed to be kind to discs. While offering the best braking performance Ferodo brake pads minimize the disc crack generation (length). Ferodo outperforms 500 stop standard industry test while several competitors didn't reach this standard. High product quality reduces maintenance. This ensures less downtime and significantly saves costs.
QUALITY PAD MATERIAL LIMITS WEAR
TEST 2* TYPE: WEAR TEST
Consisting of different series of stops at different initial temperatures and two different speeds.  At each temperature a series of stops from 60 to 10 Km/h is performed and another series from 100 to 50 Km/h
Ferodo Brake Pads sport the highest wear resistance because of quality friction materials. This means they have the longest lifespan compared to competitors. Limited pad wear also prevents extra maintenance costs.
MOST STABLE PERFORMANCE AND RELIABILITY AT DIFFERENT SPEEDS
TEST 3* TYPE: PERFORMANCE TEST 
Performed at 9 BAR 100°C
Ferodo's Braking Parts ensure consistency, even when ramping up the vehicle's speed. This means drivers can rely on stable and predictable performance throughout different speed settings.
* Tests are conducted in Federal-Mogul Motorparts Chapel, UK and Barcelona, Spain test centers. Test results available upon request: info@driv.com